The volunteers from the Parents of Suicide – Friends and Family of Suicide (POS-FFOS) Internet Community have created and maintain the following groups and websites. We invite you to join a group and to visit the websites.

---

Parents of Suicides (POS) Parents of Suicides (POS) Internet Community was founded on October 9, 1998. The mission of POS is to offer understanding, support, information, connections and hope to parents bereaved by suicide. The group has a private chat room, twice monthly electronic newsletter, and annual retreats in Tennessee. Membership is international. Join here.
Friends and Families of Suicides (FFOS) Friends and Families of Suicides (FFOS) is an international e-mail group and Internet community, established on September 30, 2000. Our mission is to offer understanding, support, information, and hope to anyone who has lost someone to suicide. The group has a private chat room, monthly electronic newsletter, and annual retreats in Tennessee. Membership is international. Join here.
POS-FFOS Internet Community Main Website The main website of the Parents of Suicides – Friends and Families of Suicides Internet community is filled with many resources for people who have lost someone to suicide. It's the "Grand Central Station" of the community. Visit here.
International Suicide Memorial Wall The International Suicide Memorial Wall is located in Columbia, Tennessee; it was dedicated to the memory of those who died by suicide on April 21, 2006. It holds over 400 photos and tiles commemorating people from all over the world. It is hoped that the Wall will provide comfort to friends and family members left behind, and that it will help educate those who see it in person. Visit here.
Suicide Grief Support Forum The Suicide Grief Support Forum is here to provide information, support, understanding and hope to anyone whose life has been touched by suicide. It's a public message board, reaching out to people all over the world. Visit here.
Died by Suicide: Memorials (FaceBook) Died by Suicide: Memorials, is an outreach site connected with the international POS-FFOS Internet community. Photos are grouped by age of the person. Viewing is public; membership is not required. Visit here.
Our Volunteers
Several volunteers help maintain this site. Among them are: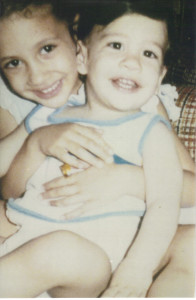 Magdaline, also known as John's Sister, lost her eighteen-year-old brother to suicide on November 2, 2001. He was her only sibling. Immediately following her brother's death, she began researching mental illness, focusing on various types of suicide loss and grief. To make meaning out of John's death, she decided to write a book and share their story. Her book, The Forgotten Mourner: Sibling Survivors of Suicide is meant for anyone who has lost a loved one to suicide, specifically a brother or sister, and those who want to support them.  She continues to remain active in suicide awareness and prevention and provides support as she is able to other sibling survivors. She can be reached through her Facebook page: www.facebook.com/theforgottenmourners.
---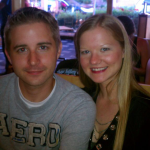 Michelle lost her only sibling, James, at 26 years old on June 27, 2011. James was an USAF veteran. After the initial shock of losing her brother began to fade, she immediately began to research support for survivors of suicide. Local SOS support groups and online groups were crucial in helping to cope with the loss and begin to form the "new normal" of life after James' loss. While no one wants to be a member of this "club", Michelle is honored with the opportunity to provide support that is so valuable as we travel this grief journey together.
---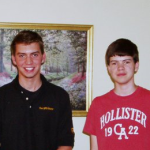 Jake lost his younger brother Dan, age 19, to suicide on July 2nd 2012. The two years following Dan's death he tried to stay as busy as possible to keep his mind off of how he was feeling. Realizing the importance of groups and communities who help those affected by suicide he is now a volunteer for the Sibling Survivor site and a firm advocate for all related organizations, as well as attending local and national Out of the Darkness walks.
---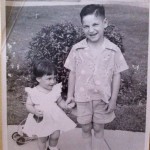 Sally My brother Leland died by suicide on 10/12/2011 at age 63. Immediately my life went into a circular nightmare with no beginning and no end. The saving grace for me was finding a Suicide Survivor Support Group in my area. To have that kind of unconditional loving support greatly helped me journey through this process. As a result, I want to give back and be supportive of others on this path. Our journeys may vary but our need for a loving non judgmental ear and a strong like minded community is a necessity.
---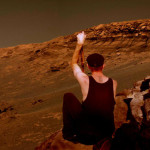 Rick Hellewell (father of Jason) is our WebMaster. He is married to Pam and has two daughters (and 7 grandchildren) along with Jason, who took his life in 2006 at the age of 24. They live in the Olympic Peninsula in Washington state. Rick has built and maintains the web sites for the POS-FFOS group, along with other web sites, including a site for Jason. He can be contacted through CellarWeb.com, his web design company.